Weinor

 

|

Over 200 awning fabrics to choose from.
An awning fabric is a patio's calling card. A suitable pattern and also the  properties of the fabric are vital factors in getting this right. With Weinor  fabrics, you can create a feel-good atmosphere in your outdoor area.  Because their colours remain lastingly brilliant. High-quality pigments are  stored in each individual fibre. The result: especially good colour fastness  and high UV resistance. This is what makes Weinor fabrics stand out from  products made by other manufacturers where only the finished yarn is  dyed. Other benefits that Weinor fabrics offer: they repel dirt, water and oil,  provide the best-possible protection from ultraviolet rays and can lower the  temperature of the living area. With over 200 fabric patterns to choose  from, you're certain to find one that matches your very own personal taste!
Weinor
|
Exclusive Fabric + Frame Colours.
Weinor

|

Exterior Fabrics Features

Hi-Clean
The innovative nano-finish on Weinor fabrics causes dirt to bead up and simply roll off.

Oeko-Tex
The OEKO-TEX Standard 100 environmental standard ensures that no substances are contained in Weinor's fabrics that might  be harmful to people or the environment

UPF 50+
With a maximum UV protection factor of UPF 50+, Weinor's fabrics offer the best-possible protection from ultraviolet tradiation. Depending on the colour of the fabric, between 93% and 99.9% of all UV rays can be filtered.

Eco
Weinor fabrics can lower the temperature of a living space by 20% if dark colours are used, by 20% to 30% if medium-dark
colours are used, and by 30% if light colours are used.
Downloads 
|
Brochures
Enquire about Weinor Fabrics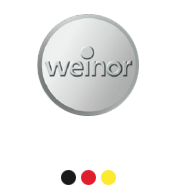 Multi-Awards for Design + Innovation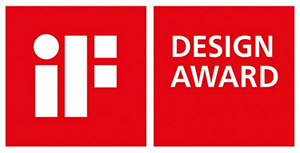 WARRANTY
Five Year Warranty