VertiTex II

|

Stylish new vertical roller blind
Stylish new Vertical Roller blind range featuring tiny 75mm & 92mm cassettes that enable blinds to span up to a massive 6m width. There is a 112mm cassette coming, which will give us longer drops in particular on the Zips – but all systems should be able to be made with longer drops! Available in 2 sleek architectural profiles, square + round, adapting unobtrusively to all building facades. The patented Weinor Opti-Flow System® ensures the fabric position is always perfect. VertiTex ll avoids bulky cassette housings on patios, windows and balconies. Unique cantilever guide rail mounts allow blinds up to 2.5m wide to be installed without cassette brackets.
For windows, VertiTex II is a suitable alternative to external shading systems or roller shutters and can be used inside and outside. A wide range of fabric types will allow you to filter light and privacy to suit your needs. For every application and facade, VertiTex ll can provide the solution. Small, discreet and so versatile.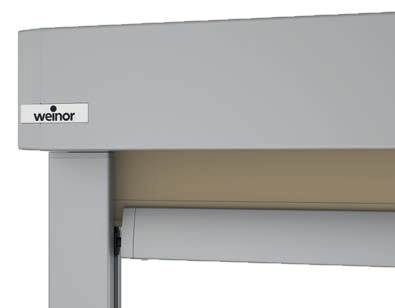 VertiTex II Zip – the wind-resistant version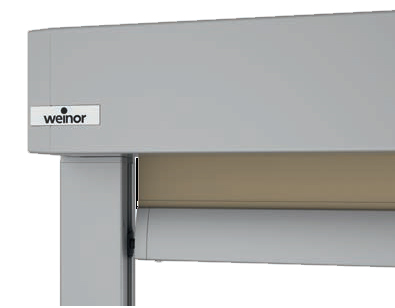 VertiTex II Channel – the universal version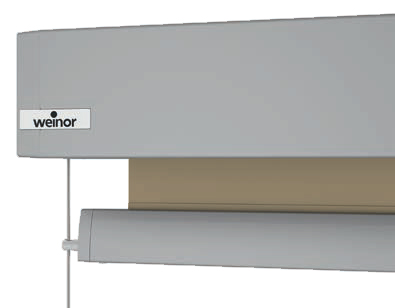 VertiTex II Cable – the light version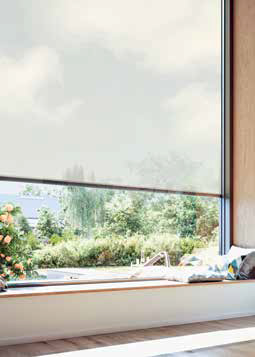 Max. Width x Projection:
Zip: 6m x 2.5m | Channel: 6m x 4m | Cable: 6m x 4m
Max. Fabric Area:
Zip: 15m² | Channel: 14.4m² | Cable: 14.4m²
Cassette 75:
(86 x 75mm) Zip: n/a | Channel: H to 300cm | Cable: H to 300cm
Cassette 92:
(101 x 92mm) H to 250cm | Channel: H from 301cm | Cable: H from 301cm
Wind Resistance:
(DN 13661) Zip: 3 | Channel: 2 | Cable: 2
(Beaufort) Zip: 6 to 49km/h | Channel: 5 to 38km/h | Cable: 5 to 38km/h
Frame Colours:
56
Price Category:
Lowest to highest*


VertiTex II

 

|

 Photo Gallery
For every application and facade, VertiTex ll can provide the solution. Small, discreet and so versatile.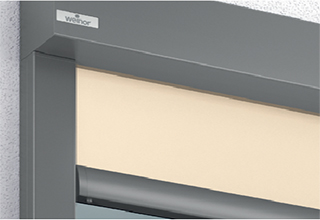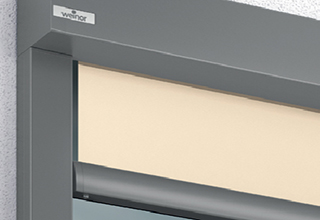 Side Channel | All Purpose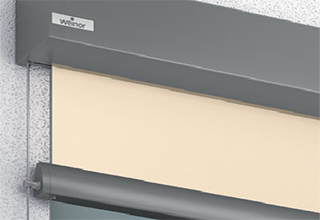 Cable | Light delicate look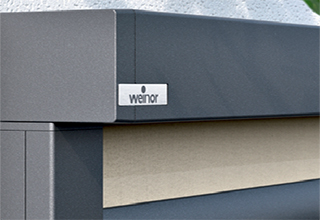 75mm + 92mm square profile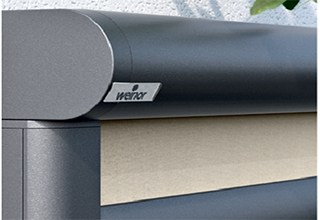 75mm + 92mm round profile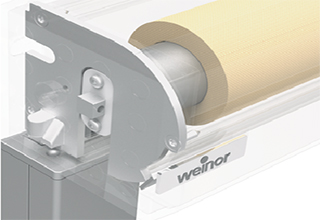 Patented Opti-Flow System®
VertiTex II

 

|

 Product  Features

Exterior Roller Blind features:


Smallest 75mm + 92mm cassettes


German precision build + componentry


Shades + protects large areas to 6m


Patented Opti-Flow System ®
VertiTex II: Good to know before you buy!
Benefit from the experience of our weinor specialist retailers and partners – up-to-date, professional and practical!
Questions + Answers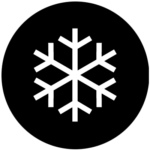 What to do when it's freezing?
It is better not to operate the VertiTex II in frosty conditions to prevent damaging any frozen components. However, if this is necessary in practice, it is better to keep an eye on the system! So you can stop quickly if something is frozen and prevent any damage.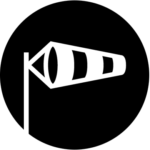 And in windy conditions?
The VertiTex II withstands wind speeds of up to 38 km/h, the VertiTex II Zip even up to 49 km/h. Despite this, it is better to raise the vertical awning before strong winds develop. As a result, you can ensure that your VertiTex II is not damaged by strong gusts of wind. If you supplement your system with a wind sensor, it will do this job for you. If you don't have a sensor and stronger winds have already set in, then watch as you retract it and respond to any possible jamming or irregular running by stopping the system.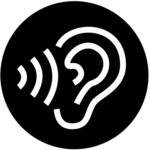 Are running noises normal?
To what extent the noise is noticed is of course subjective. Unfortunately, it is not possible for the system to run completely without any running or motor noise due to the VertiTex II's moving parts. But the system is quiet as a mouse when it is extended or retracted. What can you do yourself? Cleaning the running rails or ropes regularly protects the moving parts. Please refer to your maintenance instructions and directions for use.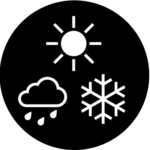 Fabrics react to the environment
Fabrics react to external conditions. If it is dry or damp, warm or cold outside, the fabric may shrink or expand – only minimally of course. The size of the system also plays a part. These external factors may cause rippling and folds in the fabric. These folds are quite normal though and do not damage the system.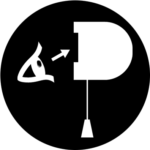 Grooves on the back of the VertiTex II
With an installed VertiTex II, the back is generally not visible. It has grooves so that the system can be hooked into the brackets. However, there are specific installation situations where this mounting side is visible. It is best to speak to your specialist retailer and partner about this. They will be able to advise you professionally and offer you a solution for a harmonious look.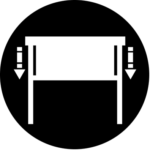 Stick-slip effect – what is it?
How a VertiTex II runs may vary due to the fabrics' frictional properties. The season and age of the system also play a part. This may lead to irregularities when retracting and expanding it, for example, the system "jerking". In professional circles this is known as the stick-slip effect. This does not damage the system or restrict its function though.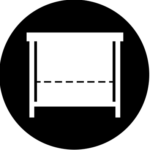 Avoiding transverse seams
Fabrics are tailored to the system size. As not every type of fabric has the same width, this may result in transverse seams. This depends entirely on which fabric you choose and the system height. The best thing to do is to contact your specialist retailer or partner beforehand and ask for advice on the most suitable type of fabric.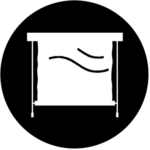 Creasing and wrinkling – nothing to worry about!
Some irregularities simply cannot be avoided due to environmental and production reasons – for example, creases, wrinkles, rippling in the seam area, honeycombing or visible fabric edges with blended yarns. But we can reassure you: you are dealing with a high-performance fabric – small blemishes do not impair its functionality. They are therefore not a reason for rejection or grounds for complaint. More information
Weinor Options

|

Design Your Custom System
My Collections, is Weinor's new fabric range consisting of 3 different colour collections and ways.It's a huge range of 143 new release colours patterns for you to select from. Weinor fabric quality and the manufacturing process is exceptional. Weinor fabrics are made from polyester or acrylic and are solution dyed for a superior colour fastness. High-quality pigments are stored in each individual fibre.
The result: especially good colour fastness and high UV resistance. Colours remain lastingly brilliant. This makes Weinor fabrics stand out from products made by other manufacturers where only the finished yarn is dyed. Thanks to the Teflon fabric coating and state-of-the-art nano technology, the surface is resistant to oil, water, dirt and prevents rot.
Weinor

|

Modern Basics Blue®

|

Sustainable Fabrics
16 New On-Trend Designer Fabrics. The new fabric collection from the Weinor design studio comprises 16 on-trend awning fabric designs in the latest trend colours. The fabrics impress due to their high quality and lasting, brilliant colour. Sustainability for environmentally conscious customer seeking more than just a durable quality product. Modern Basics | Blue unique fabrics are made with GRS-certified 85 % recycled PET fabric.

Weinor 
|
Frame Colour Range
Colours and shapes take on different meanings in a natural environment. They serve as warnings, camouflage or courtship.
For us people, colours and shapes also perform another function: they are a source of pleasure! Our houses and patios only really develop their own character when colour is applied, a character that reflects our personal taste.

Weinor

|

Integrated LED Spotlights + LED Lightbars
Weinor LED light bars are the perfect lighting solution for any patio or outdoor entertaining space. Not only do they meet the primary need of lighting an area so you can continue to enjoy your space long after the sun has set - they are long lasting, eco-friendly and cost saving.
These small lights can pack a real punch, while still being pleasant to the eye and creating a beautiful ambience. Although they project the same amount of light as a 20 watt halogen, they have a lovely warm white light and use 85% less energy. The LED light bars come in over 200 frame colours and can be installed anywhere and retrofitted. You can also opt for the RGB light strip that offers and 48 colours and 3 whites.

Weinor

|

Tempura + Tempura Quadrata

|

Instant Heat Infra Red Heaters
Maximise your investment. Extend and enjoy comfortable outdoor living all year round through even the coldest months with Weinor's innovative Tempura and Tempura Quadra heating systems. Simple mount or easy retrofit.
The heater's infrared rays generate instant heat and a pleasant warmth to the body as soon as the system is switched on. Infrared heat is constant, not reduced, lost or blown away with a breeze - as occurs with gas and electric heaters, resulting in a far more effective and cost saving use of the generated heat. Smallest size, maximum instant retained heat & lowest operating costs. Sort of a no brainer.
Tempura is a stylish round design and the Tempura Quadra offers an more architectural square design.

You may also be interested in: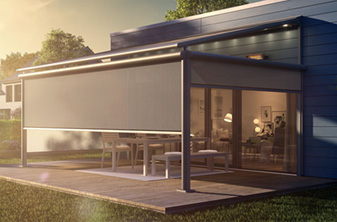 Plaza Viva + VertiTex II
Retractable Patio Roof + Exterior Roller Blinds combination – ultimate weather protection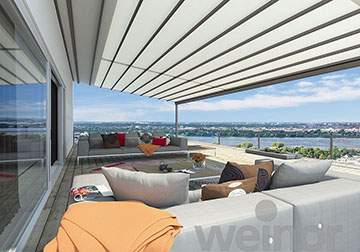 Pergotex II
Discover the convertible feel. The elegant PergoTex protects against sun, wind and rain.
Somfy Motorisation
|
Cutting edge innovation and technology.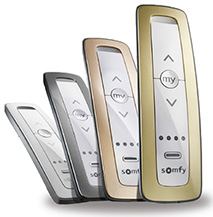 Situo RTS Remote Range
Available in 1, 2 and 5 channel versions to control one or multiple awnings + window coverings. Available in four striking colours.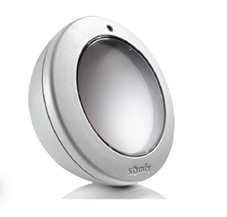 Sunis Sun Sensor
Automatically lowers your awnings, when the level of sunlight increases.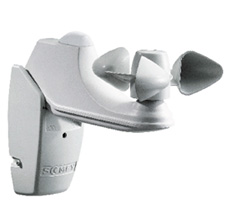 Eolis Wind Sensor
Retracts your awning in wind + raises rollers to protect fabric.
■  Finest quality incorporating cutting edge technology
■  Touch of a button convenience
■  Range of controllers & switching offering great flexibility
■  Control multiple blinds & awnings from one controller
■  Add sensors & timing to operate while away
■  Energy efficiency by controlling heat & light entering
■  Smooth & controlled movement ensures longer life
■  Quiet, sophisticated & discreet operation. Impress guests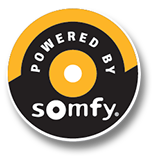 Motorisation Specialists since 1987
Enquire now about VeriTex II Exterior Roller Blind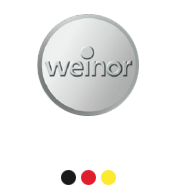 Multi-Awards for Design + Innovation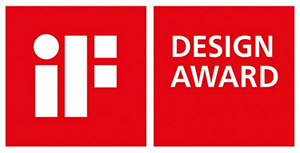 WARRANTY
Five Year Warranty